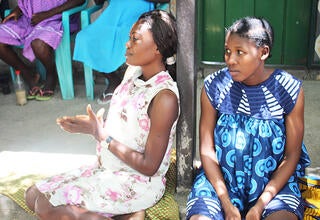 As the COVID-19 pandemic rages on, the number of women unable to access family planning, facing unintended pregnancies, gender-based violence and other harmful practices could skyrocket by millions of cases in the months ahead, according to data released today by UNFPA.
On Friday April 10th, 2020, UNFPA organized dignity kits distribution to 350 vulnerable women and girls of reproductive age quarantined in Makombe site, in Rumonge Province (South of Burundi). The distribution was conducted in collaboration with Red Cross Burundi' team. The dignity kits included sanitary pads, bucket, and 3 pieces of soap, loincloth, t-shirt, body lotion and solar lamp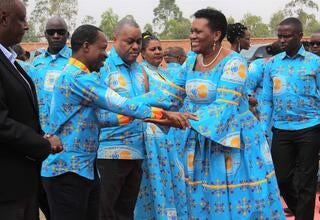 "I had a very bad company and my two great friends fell pregnant early; I was scared, I did not want to live the same experience, "shared Noëlla Miburo, a 19-year-old girl living at Buye in Ngozi province (North of Burundi). She added: "I went to Buye's youth-friendly health center in Ngozi; I met other young people with whom we learned a lot about the sexual and reproductive health of adolescents...