Related Content
"This solar lamp will allow me to revise my classes in the evening, something that was almost impossible. God bless you abundantly, you have...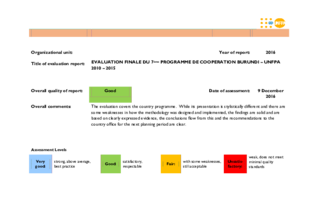 Overall comments: The evaluation covers the country programme. While its presentation is stylistically different and there are some weaknesses in...
Burundi's consultative forum on the follow up to the ICPD Review and its links with the development agenda beyond 2015 was held on 3 April 2015...
Pages